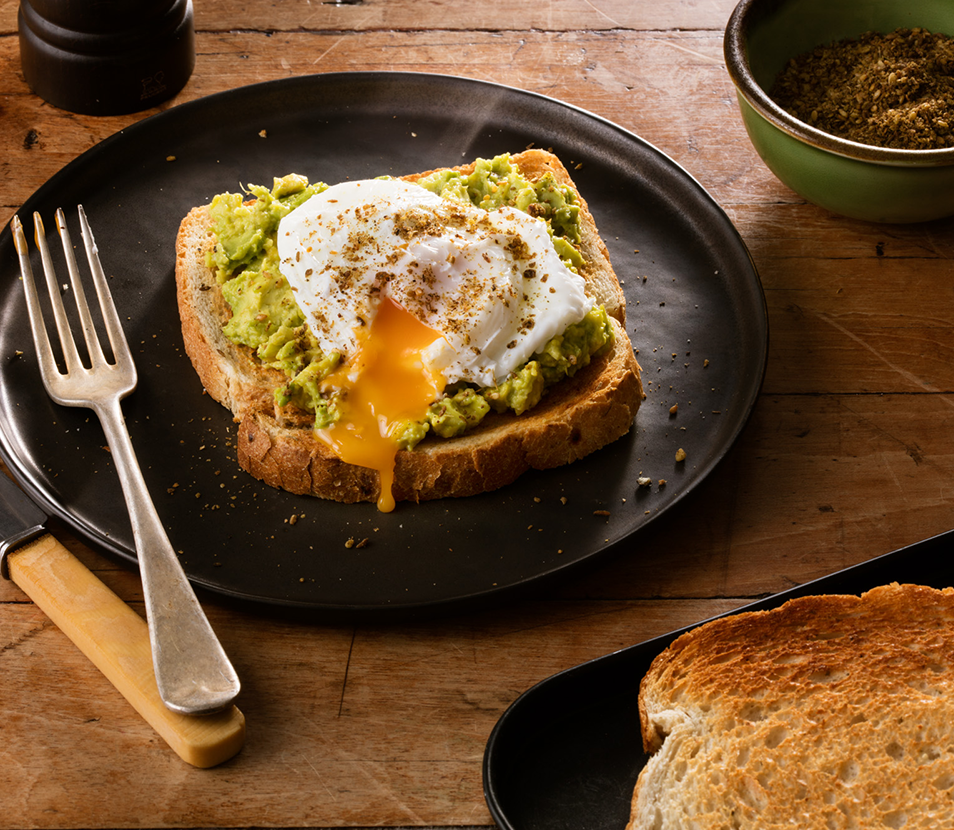 SMASHED AVOCADO, POACHED EGGS AND DUKKAH ON TOAST
1 avocado
1 clove garlic, finely chopped
1 tablespoon lime (or lemon) juice
salt and freshly ground black pepper
4 eggs
4 slices of your favourite Ploughmans Bakery loaf
1 tablespoon dukkah
1. Roughly mash the avocado, garlic and lime juice in a bowl, season with salt and pepper.
2. Fill a large frying pan with water until it comes to the boil and then reduce to a simmer.
3. Break in the eggs and poach until whites are cooked but yolks still runny.
4. At the same time toast the bread.
5. Spread avocado over the toast slices, top with an egg and a sprinkle of dukkah.
Serves 4.