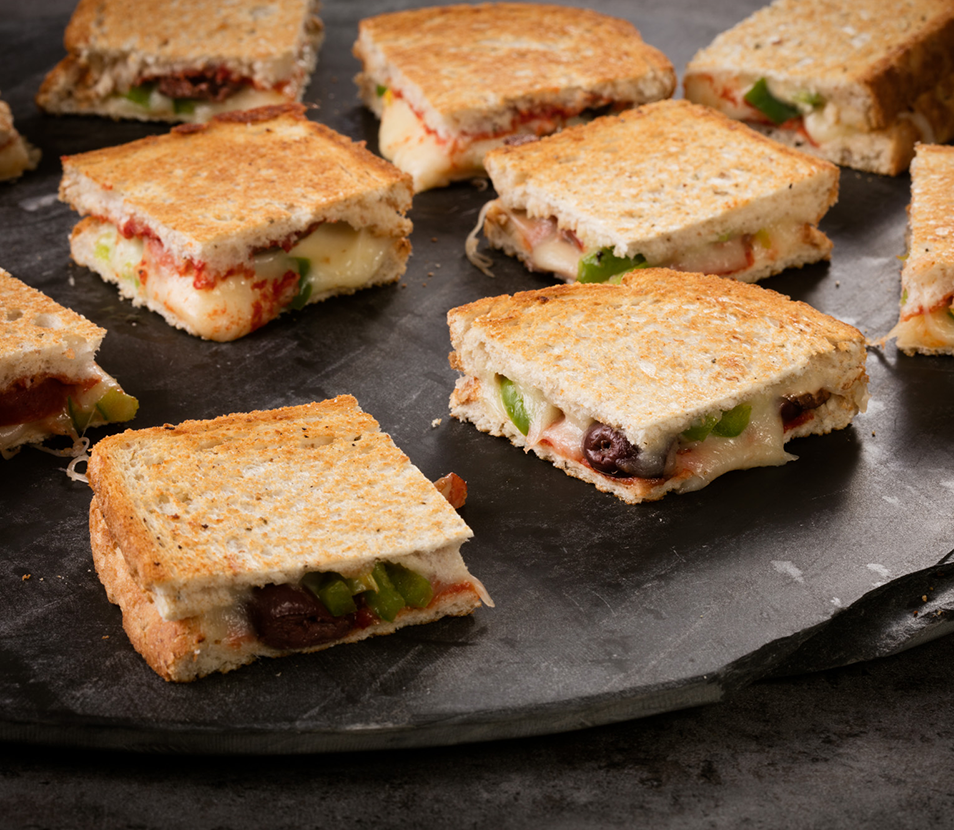 PIZZA TOASTIES
8 slices of your favourite Ploughmans Bakery loaf
1 tablespoon tomato pizza sauce
¼ cup Kalamata olives, pitted and roughly chopped
6 button mushrooms, thinly sliced
12 slices salami, roughly chopped
½ green capsicum, diced
1 cup grated mozzarella cheese
salt and freshly ground black pepper
1. Spread 4 of the bread slices with tomato pizza sauce.
2. Divide the olives, mushrooms, salami and capsicum between each bread slice and then sprinkle with mozzarella and season with salt and pepper.
3. Cover with remaining bread slices.
4. Toast in a panini press and until the bread is golden and the cheese melted.
Cut into quarters and serve warm.
Makes 16 pieces.