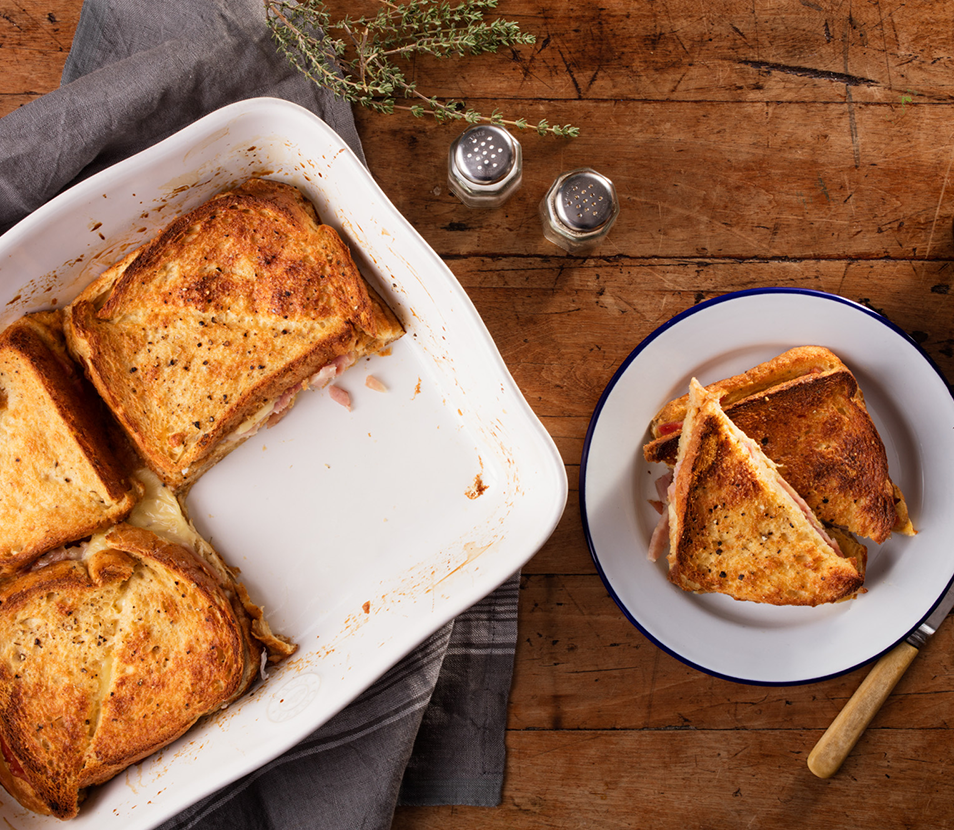 Baked Croque Monsieur
8 slices of your favourite Ploughmans Bakery loaf
1 tablespoon Dijon mustard
4 thick slices of ham
100g Swiss style cheese e.g. Emmental, (can use cheddar) sliced
25g butter
6 eggs
1/3 cup milk
salt and freshly ground black pepper
1. Spread 4 of the bread slices with Dijon mustard, top with ham and then sliced cheese. Cover with remaining bread slices to form 4 sandwiches.
2. Grease the base and sides of a 35 x 26cm rectangular baking dish with butter.
3. Cut each sandwich diagonally in half and arrange slices in a single layer in the dish. Cut sandwiches into quarters if you need to make them fit.
4. Whisk the eggs and milk together and season with salt and pepper.
5. Pour the egg mixture evenly over the bread.
6. Set the dish aside while the oven heats to 180°C. Bake for 20-25 minutes until golden and firm.
Serve hot.
Serves 4.