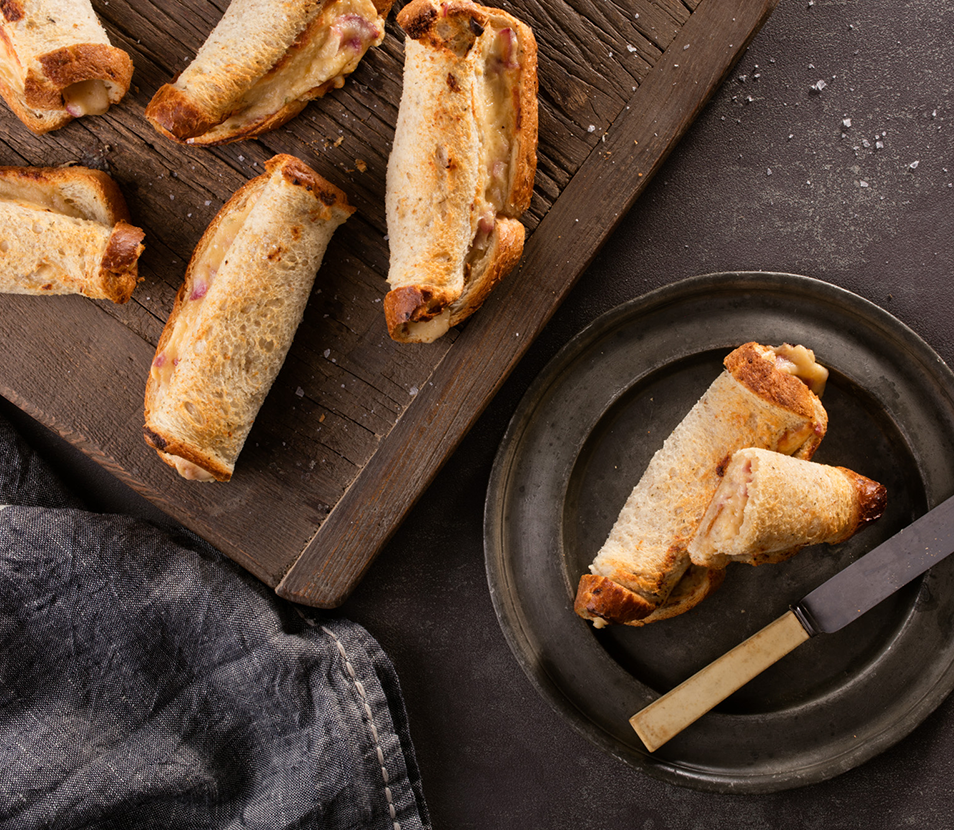 SOUTHLAND CHEESE ROLLS
1 loaf of your favourite Ploughmans Bakery loaf
250g tasty cheddar cheese, grated
1 onion, finely chopped
250ml can reduced cream
1 packet onion soup powder
50g butter, melted
1. Preheat the oven to 180°C.
2. Using a rolling pin gently flatten each slice of bread a little, not completely flat but just so it is easier to roll.
3. Mix the cheese, onion, reduced cream and soup powder together in a small bowl.
4. Spread the cheese mixture over the bread slices. Carefully roll each slice over to form a log, use a little of the filling to help stick it together.
5. Place on a cold baking tray and brush with a little melted butter.
6. Bake for 15-20 minutes until the bread is golden and crisp and the filing melted.
Serve warm.